eDiscovery with eGovernance
eGovernance is a cloud-based eDiscovery solution for your electronic messages and documents.
Take advantage of rich eDiscovery tools that can greatly aid in the dissemination and collection of relevant data to
reduce discovery overhead and improve speed and efficiency of
requests across multiple disparate systems and Office 365 licensing levels.
Our unique approach allows centralization of eDiscovery and the ability to keep your data where it currently resides,
 safe and protected or extract copies for more resilient retention requirements.    
Overcome eDiscovery Challenges

Simplicity
Organizations are spending more time with Discovery and need to simplify the process instead of complicate it with multiple tools, data formats and complex search tools and syntaxes.

Consistency
Organizations need to produce consistent results when performing eDiscovery searches and have confidence in both the results they obtain as well as stating that confidence to the people requesting that data.

Cost Reduction
The bulk of eDiscovery costs are associated with collection and initial review of data to discover relevant information pertinent to the actual discovery request.   Streamlining this process saves time and dollars by limiting items produced for final review.

Efficiency
The time to discover, search and produce information can require multiple individuals and costs in time and effort. Solutions should be quick, efficient and reduce overall effort spent running discoveries.

Security
Some discovery systems are built into the data management systems and could be compromised "accidentally" or "willfully" by individuals tasked with maintaining system.  Guaranteeing integrity of data is vital.

Enterprise Grade
For large or small organizations, the solution should scale to any size and any amount of data, provide support for multiple auditors and allow for graduated access levels of security to give just the rights to the data that is part of the discovery scope.
Optimize the eDiscovery Process
Secure the eDiscovery Process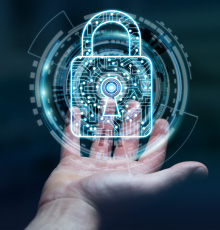 Expand the eDiscovery Process
Expand your eDiscovery from only email by adding optional services to index and search electronic documents from different sources including Microsoft OneDrive, SharePoint & Teams, Citrix Sharefile, Box, Slack, Egnyte and more.  
eDiscovery Solution Tools from eGovernance.com
Perform intuitive yet complex consolidated searches on: