Digital Compliance Solutions
Whether tasked with monitoring regulatory compliance, security monitoring and enforcement or
simply internal policy oversight, you need a solution that easily finds the information
you seek AND empowers you to act upon it immediately.
Non-compliant data is out there!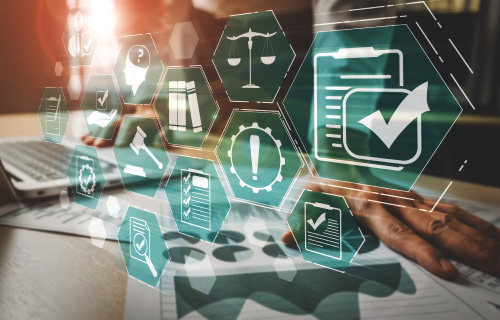 Gain on-premises and cloud data visibility through a single console with dynamic search.
Achieve digital compliance with an eGovernance.com Cloud Digital Compliance Solution. 
Every organization needs Data Compliance Monitoring
Data privacy and security regulations affect every business. 
Tackle all data compliance monitoring mandates simultaneously,
including HIPAA, GDPR, CCPA, SHIELD, SOX, PCI-DSS, SEC and FINRA regulations and more.

Streamline Compliance Monitoring
Highly regulated industries must know where data is stored and what it contains. 
Sprawling storage locations and the rapidly expanding volume of information in organizations complicate the task. 
eGovernance.com provides tools to overcome the challenge.

Gain Visibility and Control
Connect to all data storage locations, whether on-premises or in the cloud with eGovernance.com Audit & Remediate. 
View all the organization's information through a single console. Compliance teams analyze indexed live data in-place enabling spontaneous audits.

Simplify Data Classification
Streamline data classification using PII, PCI, and PHI models. Automatically detect personal information to simplify compliance with HIPAA, GDPR, CCPA, and PCI-DSS regulations. 
Remediate all sensitive data manually or automatically from the same UI.

Review Access Rights & Permissions
Produce the evidence needed to standardize access rights and permissions with reports to support your remediation plan. 
The eGovernance.com Analyze and Enforce combo enable compliance teams to apply the principle of least privilege.

Automate Actions and Set Alerts
Receive email notification of any regulated data breach of policy by setting customized alerts. 
Act immediately and directly from the notification (from anywhere) or automate remediation actions.

Conduct Internal Investigations and Review Communications
Reduce compliance monitoring time and effort and conduct internal investigations with no outsourcing. 
Drill down into specific topics or randomly examine messages that match words you select with powerful search capabilities.
Intelligent Compliance Solutions
Intelligent digital compliance solutions from eGovernance.com gather data from all your systems and apps providing insight into every data source. Users then access indexed content through a single web portal where they search all sources simultaneously.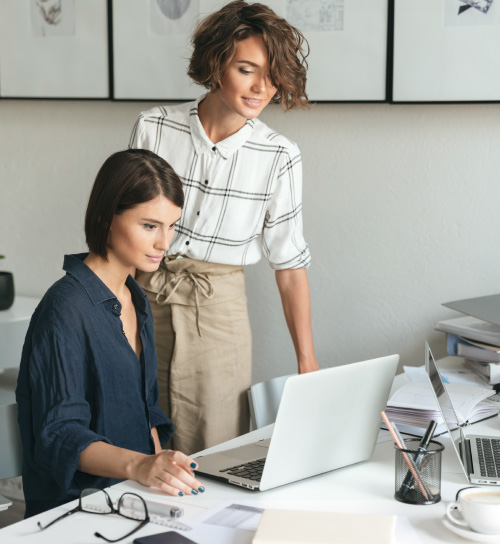 Auditors or compliance officers easily search indexed content to identify potentially non-compliant data. They flag any PHI, PII, PCI or other regulated data of concern to the organization.
Since a search with intelligent tools identifies WHERE non-compliant data resides, leaders can decide whether it belongs there or not.
With an intelligent Digital Compliance Solution, administrators configure automatic reports to look for
and alert auditors whenever an issue arises.
Auditors or compliance officers could receive a daily report with any instances of specific compliance issues.
Then take action directly from the report to quarantine or remove the offending content immediately.
Audit and Remediation helps in three ways:
eGovernance.com provides a solution to index both on-premises AND cloud data sources.
The solution features a centralized single console from which to search all indexed content.
With dynamic searches, saved searches display any new content that meets the criteria the next time you access the search.

Phishing scams top the list of what keeps chief information security officers up at night. 
Constantly evolving, they often find ways to get past anti-spam solutions. 
Users may inadvertently respond to these and provide confidential information to the spammers.

Cloud Compliance Concerns
As major concerns of organizations adopting cloud technologies compliance and governance are on the rise. 
With unstructured data now residing in multiple locations, organizations must be able to audit for and remediate non-compliant data.

A recent study found that 74% of leaks related to HIPAA compliance came from unstructured data stored on network servers.
Since most healthcare organizations deal with thousands of employees and millions of files, it becomes critical for them to find non-compliant information.